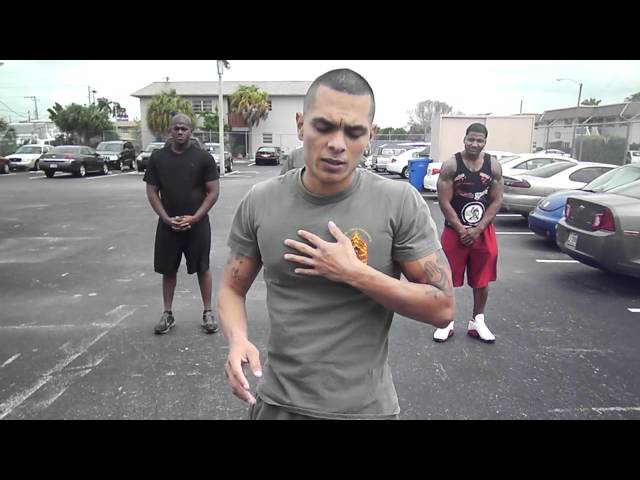 Poor John Cena just can't catch a break. SGT Trevino an Active Duty USMC is currently in the process of completing one million pushups in 2012 to raise $10,000 for the Wounded Warrior Project. He is a huge John Cena and WWE fan and has challenged Cena to come and raise money with him while doing a push up competition. Will the former Champion help out the cause? My guess is, yes!
Video Added: 2012-04-18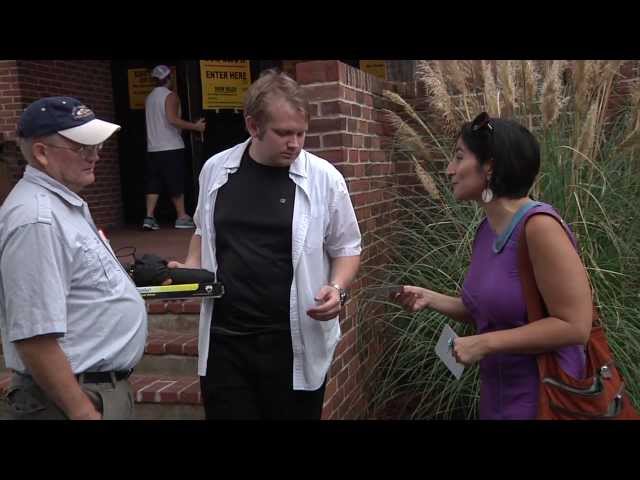 If you actually panicked or took offense to the title than this documentary is for you! Islamaphobia is a real thing and so is a lack of knowledge and stereotyping linked to Islam.
Video Added: 2012-04-17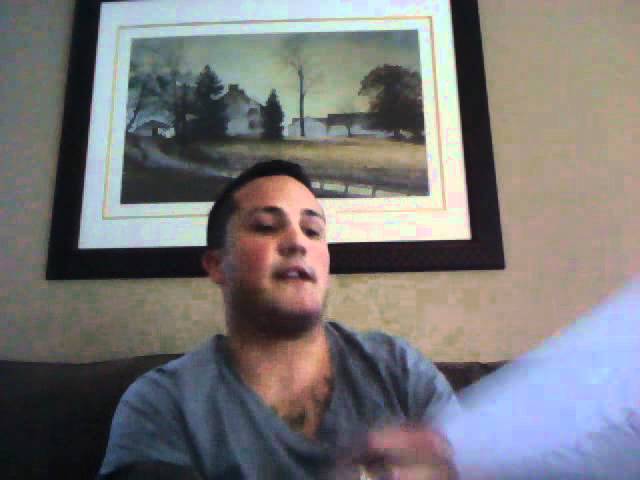 The "world's biggest Justin Bieber fan" Taylor Steyn, 21 passed away in a car accident last Friday.
Her best friend has reached out via social media to try and contact Bieber so he can perform at a ceremony to celebrate her life.
Steyn was driving her VW Beetle when it collided with a semi truck and she lost her life.
Her best friend Jake Vandermeer posted the video which has jumped from 300 to over 25,000 views since Monday.
Vandermeer says,"it would mean a great deal to her and all her friends if we could somehow get in contact with Justin Bieber."
Contact information:
Taylorsbeliebers@gmail.com
Video Added: 2012-04-11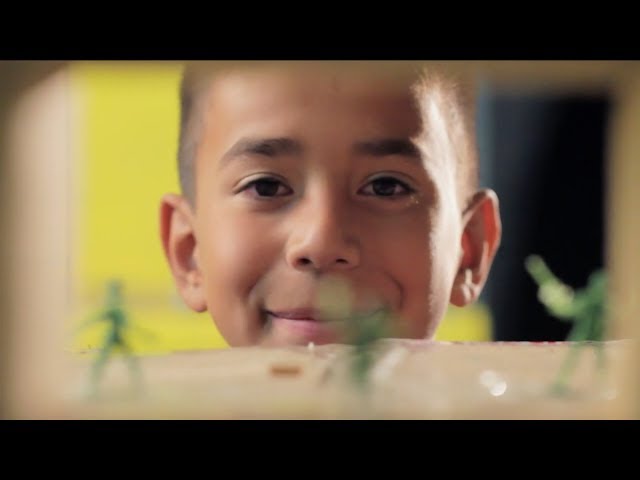 This is probably the coolest story.
9-year-old Caine Monroy loved playing video games and never misses out on going to an arcade.
During his summer vacation he was dragged to his Dad's used automotive parts shop and he decided to pass the time by creating his own arcade games out of cardboard boxes and a little genius.
His first customer just happened to be short movie director and he decided to make Caine's day by documenting the process and organizing a flash mob.
Please be aware that this video will make you smile and probably make your whole day.
Video Added: 2012-04-10
Um, excuse me internet. Can I have your attention?
I have found the latest viral video that will blow the ass off the internet. This is Antoine Dodson 2012.
Let the remixes begin.
This lady's name is Sweet Brown and she got no time for bronchitis. Ain't nobody got time for bronchitis.
Video Added: 2012-04-10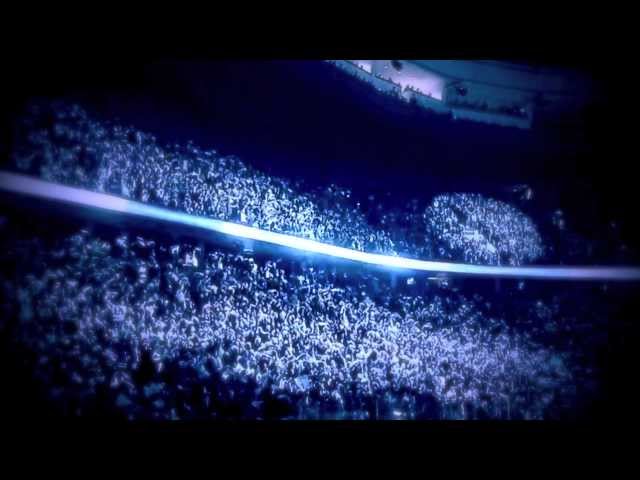 Just to get you pumped up for the playoffs. The Vancouver Canucks start their post season push this Wednesday for game one against the LA Kings for the second time in three years.
Game two will go live from the Rog Friday night, while the teams make a trip to Los Angeles on Sunday the 15th for game three, Wednesday the 18th and if necessary they make the trek back to the Lower Mainland for Game 5 Sunday the 22nd, Game 7 on the 26th and back in LA for Game 6 on the 24th.
Video Added: 2012-04-09
I don't know how/why he noticed it but Dr. Neil deGrasse Tyson finally watched the movie Titanic and noticed something wrong with the sky.
A well-known astrophysicist deGrasse Tyson went out of his way to make sure that the error was correct. It took him ten years but he finally got his way in the re-release of the Titanic 3D. But Cameron didn't go down without a fight.
Video Added: 2012-04-03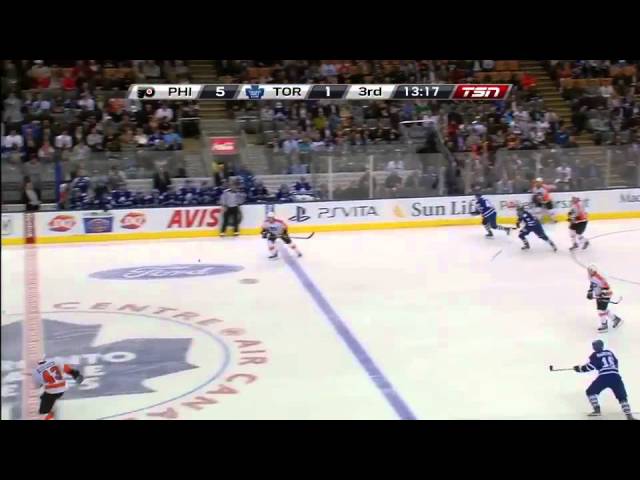 In the March 29th, 2012 game between the Toronto Maple Leafs and the Philadelphia Flyers the intrepid and obviously frustrated Air Canada Center crowd let their frustrations with the Buds get the best of them. When the game was 5-1 for the Flyers the fans started chanting "Let's go Blue Jays!" who are the Major League Baseball team out of Toronto. The Leafs went on to lose the game 7-1.
At one point in the season the Leafs were near tops in the Eastern conference, had the hottest line in hockey and had a coach whose tenure was over four years with the organization. Now they dropped out of the playoffs, fired and hired a head coach and have lost a record eleven games in a row. Furthermore, goaltender Jonas Gustavsson couldn't even make it out of the practice. He suffered a knee injury during the warm up to the game.
The Leafs sit three points back of bottom dwellers Montreal for the basement in the Eastern Conference.
Video Added: 2012-03-30
5'9" James Justice from Martin Methodist College wins the NCAA Dunk contest with this incredible between the legs slam. Number 1 play on SportsCenter's Top 10. The judges, Bobby Hurley, John Salley, Pierre Thomas and Jimmy Graham didn't even put up scores, it was over!
Video Added: 2012-03-30
It was on this day in 1987 at WrestleMania III that Hulkamania would in fact live forever.
After 11 minutes and 43 seconds Hulk Hogan got the jump on the Giant and retained the World Title.
This match helped span the media frenzy that we call WrestleMania.
Video Added: 2012-03-29